As a creative agency and content production company, Gaybors Agency brings together LGBTQ+ creators (also called Gaybors) and brands to create content for and with the LGBTQ+ community. Gaybors engage their social media audience and are an essential part of moving equality forward and creating visibility.
We spoke to new GSBA member, Todd Murray, Founder and President of Gaybors Agency, to find out more.
GSBA: Tell me about the Gaybors Agency and how you started working in this space?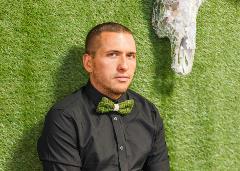 Todd: I got my start in marketing and specifically influencer marketing working for the United Nations in South Africa, Swaziland, Thailand, and Mexico. I worked with minority populations within the LGBTQ+ community: young people living with HIV, trans people, and sex workers. The campaigns we worked on promoted community kindness and, frankly, helped young LGBTQ+ people get home at night without being killed.
Fast forward 20 years, and the influencer category had become an integral part of marketing campaigns across every industry. I would see marketing agencies and influencer agencies bill themselves as diverse and authentic, but they had one LGBTQ+ influencer on their roster. Why are we asking people who don't understand our community to speak for us? We can help brands better understand how to talk to and reach the LGBTQ+ community, but there needed to be an agency to do that, so I started one.
Our community deserves better; we deserve better. This is why I did not just launch a website with a bunch of influencer pictures. I worked on building the agency, building a group of people that would generate content for the LGBTQ+ community, but that also felt like a family. The Gaybors could learn from each other, build their own personal brands, and be better creators. So I worked on the Gaybors Agency for over a year. And then we launched… 45 days before the start of the pandemic.
GSBA: What brought you to Seattle?
Todd: I grew up in the Pacific Northwest. I lived in Phoenix at the onset of the COVID-19 pandemic and decided I wanted to be closer to my family, so I moved back to the Pacific Northwest and settled in Seattle. I remembered it as a city that showed kindness to strangers, and I knew I wanted to live in a place where people would be kind to each other. I also wanted to be in a place where I could grow this new agency while keeping the people I love alive and safe.
GSBA: Why did you decide to join GSBA?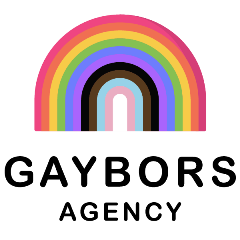 Todd: I want Seattle to know what's in their backyard. That the Gaybors Agency is part of their community. I know that GSBA members are some of the most forward-thinking, articulate, and front-leading companies in the country. Many have shown up even when they did not have to. I wanted to be among small and large businesses that repeatedly demonstrate their commitment to the LGBTQ+ community and engage in authentic and meaningful marketing practices. I also wanted Gaybors Agency to be able to help companies engage with the LGBTQ+ audience. We are here and are a resource, even if it's just for a conversation.
GSBA: What is your favorite thing about working with LGBTQ content creators?
Todd: I admire LGBTQ+ content creators' commitment to live their lives unapologetically. I remember going into corporate board rooms and begging them to include the queer community in their marketing campaigns and was told we [LGBTQ+ people] are a liability. And 20 years later, to see these fearless creators be so open, honest, and unapologetic is inspiring and exhilarating. Every day I work with humans who embody the message of openness and honesty, promote that message, and they are never deterred. When I go to work, I have a front-row seat to see the work of so many fearless people in our community. And I am forever grateful for that.
GSBA: Has the pandemic affected your work? Any pivots you needed to make?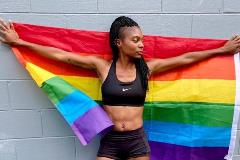 Todd: The majority of our work is in the travel industry, and for Pride-related events, so the pandemic hit us very hard. Within two weeks of the start of the pandemic, we lost 98% of our contracts. I did not have the will to continue. I had built the agency up over a year but was feeling so defeated. I publicly said to my team and the Gaybors: "I think I am done. I don't think I can do this." And they said "no, we believe in the value of this company."
I was quickly reminded that LGBTQ+ people had put community over themselves time and time again, and it was my turn. I took a week off and decided this was not an, "I am tired, I can't do this anymore" situation, but that the Gaybors Agency needed to show up, especially for the election of our lifetimes. We pivoted all of our campaigns and quickly learned the new world of online events. When I started the agency, I knew influencers were valuable, but I had no idea that when the pandemic started that influencer content would become 10x more valuable than before. We secured more revenue in the first three weeks than we had projected for the whole first quarter of 2020.
GSBA: What is one thing that would surprise people about you or your agency?
Todd: I work really hard and have a public persona as part of this community, but on a personal level, as a gay man, I have to fight with myself to find my own value. Gay men have a lot of work to do around giving and receiving love. I am around Snapchat filters and Instagram personas all the time. I am hyper-aware that things are not always what they seem, but I have to work hard to find my self-worth and self-esteem. I am a product of a community that has not prioritized giving love to each other in a meaningful way. People see the glitz and glamour on the outside because of who I work with, but I am not an influencer or a public person. I rarely post on social media. I hate being in front of the camera. That stems from a lack of self-worth—something I have to work every day to find. There is power in saying this publicly, to show vulnerability.
GSBA: What's next for the Gaybors Agency? 
Todd: We just launched an app and are looking at opening offices in the UK and Canada. We know that what we do is applicable in the US, but also in so many locations around the globe.
We launched the largest agency for LGBTQ+ creators in the world. Executed hundreds of campaigns and put over half-a-million dollars into the pockets of LGBTQ+ content creators during a pandemic. In one of the most challenging economic years of our lifetimes, we were successful, so I am not stopping now. I hope we will have offices around the globe that will work with their communities. I should not be working in South Africa or Mexico; there should be another Todd in those countries to leverage their knowledge of their communities and their country's influencers. We are also looking into a Gaybors studio for creators to use when it is 100% safe to do so. It will be a safe space for queer creators to do their work without worryingπ about any homophobic eyes or ears on their content.
And more margaritas.