Feb 26, 2021
GSBA's New Business of the Year recipient, Veritas Electric, is a woman-owned and operated electrical contractor that handles the gamut of commercial and residential jobs. We asked owner, Deb McGowan, some questions about her company and her experience working in the traditionally male-dominated field of electricians.
GSBA: How did you get started with Veritas?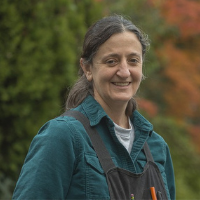 Deb: I started Veritas for many reasons. To reach my full potential, I needed to be out on my own. I was frustrated with not being heard or taken seriously. I saw the need for a business that could serve the LGTBQIA+ community as home/business customers as well as an employer. Throughout my career, I have talked with many home and business owners who appreciated the respect and care I took while working on their spaces. I wanted to create a company where this was the norm, not the exception.
GSBA: What is your experience working in what has typically been viewed as a male-dominated industry?
Deb: Overall, I have had a great experience and worked with some amazing electricians who have provided me with reliable guidance during my journey. I have had my share of unsavory encounters, including men letting me know I was not welcome in the industry, being talked over, and belittled. It became more prevalent as I advanced into higher positions. But that may just be because I have become more intolerant of it as I get older. I am hopeful that with women gaining more visibility in the trades, more women will be attracted to this industry and view it as a viable career option. This is how the culture will change. We have a long way to go toward full equality, but with the shift in gender dynamics that I see happening amongst younger generations, I am hopeful.
GSBA: What are you most passionate about in your work?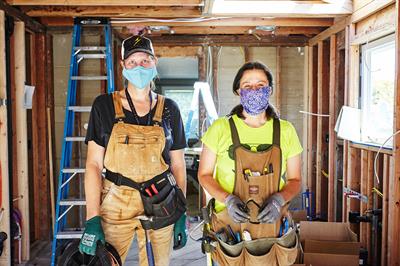 Deb: I love that I have a skill that is so useful! I am grateful that I can use this skill to earn a living and help out my community. What I love about the work itself are the challenges I face every day; figuring out how to overcome obstacles, solving puzzles, and walking into a chaotic jumble of wires and creating a beautifully organized, safe, and functional electrical system
GSBA: Why did you decide to join GSBA?
Deb: It was a good way for me to connect with other businesses and clients who share my values. I love working for LGTBQIA+ people! I use the directory all the time when looking for companies to hire. GSBA does awesome work, and I am proud to support the organization that continually supports our community.
GSBA: What does Equality is Good Business mean to you?
Deb: Only good things can come from creating an open and inclusive business environment. This makes everyone you come in contact with feel part of your community.
---